Welcome to the Sky Books Online Bookstore where you can buy books on cutting edge global mysteries such as time travel, the political manipulation surrounding it and other ancillary subjects directed at healing the earth. To see all books CLICK below on SKY BOOKS PRODUCT LINE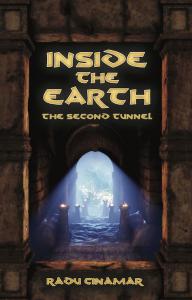 Inside the Earth - The Second Tunnel
Stories of the inner earth have both fascinated and perplexed mankind since the dawn of time. Now, for the first time, hard scientific data is provided that the earth's core is not what conventional science has always assumed. More amazing than the science, however, are the personal adventures of Radu Cinamar whose position in Department Zero, Romania's secretive intelligence division, allows him to penetrate ancient subterranean passage ways and meet citizens of civilizations in the inner earth.
Inside the Earth also provides us with a glimpse of the fabled city of Shambhala, a paradise at the core of the inner earth itself where balance and harmony are the basis of civilization.
Within the core of the earth is intelligence reaching far beyond the scope of ordinary human consciousness. Inside the Earth is an opportunity for initiation as you explore the frequencies of your own inner nature.
More Details

+
Price $22.00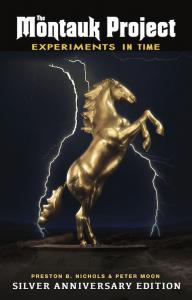 Montauk Project Silver Anniversary Edition (PRE-ORDER)
This is the 25th year Silver Anniversary Edition of The Montauk Project: Experiments in Time which was originally released in 1992, causing an uproar and shocking the scientific, academic, and journalistic communities, all of whom were very slow to catch on to the secret world that lurks beyond the superficial veneer of American civilization.
A colloquial name for secret experiments that took place at Montauk Point's Camp Hero, the Montauk Project represented the apex of extensive research carried on after World War II; and, in particular, as a result of the phenomena encountered during the Philadelphia Experiment of 1943 when the United States Navy attempted to achieve radar invisibility.
The Montauk Project attempted to study why and how human beings, when exposed to high powered electromagnetic waves, suffered mental disorientation, physical dissolution or even death. A further ramification of this phenomena is that such electromagnetic waves rescrambled components of the material universe itself. According to reports, this research not only included successful attempts to manipulate matter and energy but also time itself.
In this Silver Anniversary Edition, you will not only read the original text, accompanied by commentary which includes details that could not be published at the original time of publication, but also an extensive summary of a twenty-five year investigation of the Montauk Project which culminated in the scientific proof of time travel capabilities. Read the book and discover the most exalted capabilities of Man.
More Details

+
Price $22.00